We have a team of qualified and certified designers and thus we can give a professional relook to your space.
We have a highly professional team with hands-on experience in handling a multitude of interior projects. You can be sure of a flawless execution


We use only branded and certified materials in our projects. We don't suggest cheap alternatives. You can get absolute value and durable solutions.


HomeIn is a new entity from the house of 'Fortunne Windows', a well known brand in UPVC window space with 10+ years of service excellence.
Our completed projects stand a tall testimony to our quality commitment, stringent adherence to specifications, eye-for-details and unblemished execution capabilities.
From our design to material selection to execution, you will find our services offering absolute value for every rupee spent on interior decoration.
Worried about Jumbo price for your interiors?
Interiors 2 Lakhs onwards for 2 BHK Apartment
Includes Kitchen/ Wardrobes – 2 Nos/ 2 Loft covering
Interiors 3 Lakhs onwards for 3 BHK Apartment
Includes kitchen/Wardrobes-2 Nos/ 2 Loft covering/ Pooja unit/ TV unit
Our Recent Projects with reputed construction houses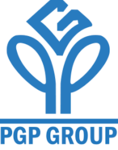 Meet Our Interior Designer
Tell us about dream home
Let's do something amazing at your home