HomeIn comes to you from the house of Fortunne Window Designs, one of India's best doors and windows brands. With presence in 47 locations and 50000+ installations done, Fortunne has invaluable experience in home improvement, which prompted our foray into interior design.
An interior designer's job doesn't end with creating a home that is flaunt-worthy. Your home should spark joy, be a source of inspiration and be functionally superior to improve your everyday life. HomeIn is committed to providing you with all these experiences and so much more. 
We can give a professional relook to your space.
You can be sure of a flawless execution
You can get absolute value and durable solutions.
10+ years of service excellence.
Unblemished execution capabilities.
Absolute value for every rupee spent on interior decoration
Worried about Jumbo price for your interiors?
Interiors 2 Lakhs onwards for 2 BHK Apartment
Includes Kitchen/ Wardrobes – 2 Nos/ 2 Loft covering
Interiors 3 Lakhs onwards for 3 BHK Apartment
Includes kitchen/Wardrobes-2 Nos/ 2 Loft covering/ Pooja unit/ TV unit
Our Recent Projects with reputed construction houses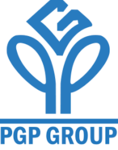 Meet Our Interior Designer
Tell us about dream home
Let's do something amazing at your home